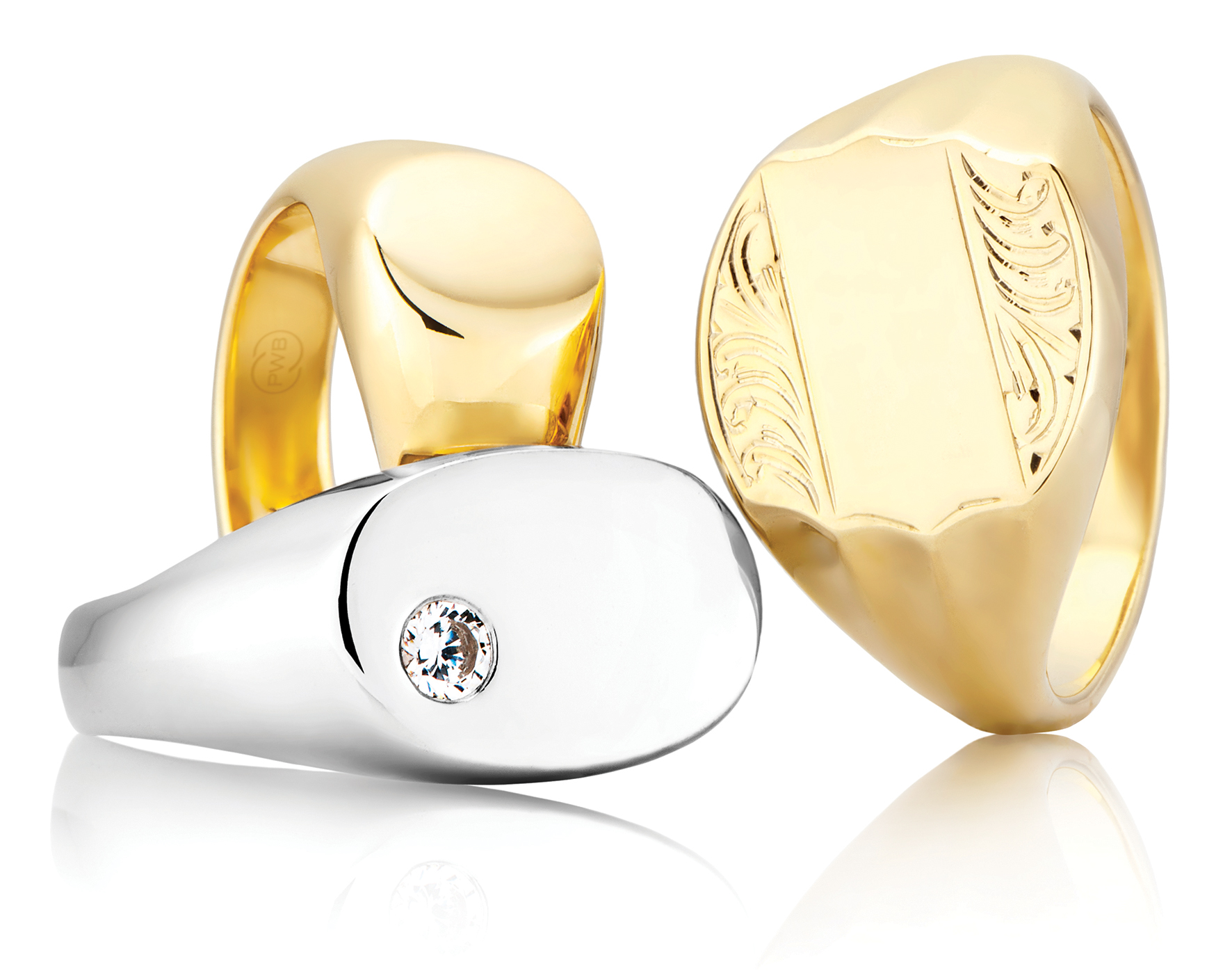 Choose from plain polished designs, to hand engraved patterns, multitone and diamond set designs.
A long standing tradition in ring design, Signet rings were often worn by wealthy citizens or leaders in society, representing their official signature. Perennial pieces, these designs are often passed down from generation to generation and hold significant value as family heirlooms due to their personalised design.
Today Signet & Flat Top rings have made a comeback and are often engraved with the wearer's initials, which is why much of our collection allows space for personalised engraving.
Visit your nearest stockist to see all of the designs in our new Wedding Ring & Jewellery Catalogue.