'Theres one thing thats not coming off tonight.'
Symbolising the importance of the Wedding Ring, this new series of advertising will be positioned in Bridal Magazines around the country for the next 12 months.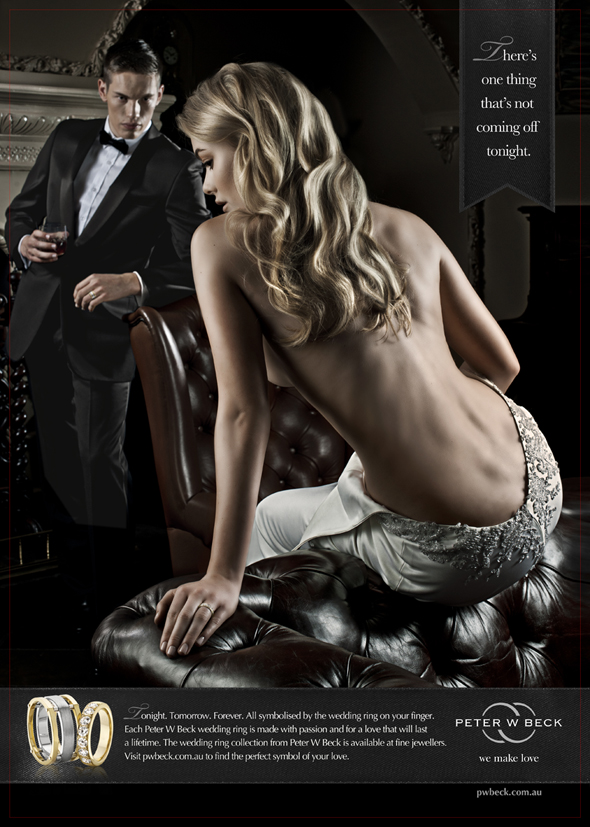 The big day, the big Wedding Day! Months and months of planning and researching and spending and stressing about each detail running perfectly on that big day. Dress, flowers, shoes, photographer, cake, ceremony, suits, catering… but did you remember the Wedding Rings?
The one symbol that lasts long after the wedding day, is your wedding rings, and yet often it gets the least amount of attention when planning that big day. For the ring that will stay on your left hand, symbolising your love for each other and the commitment you have made to each other, make sure you fall in love with your wedding ring choice!