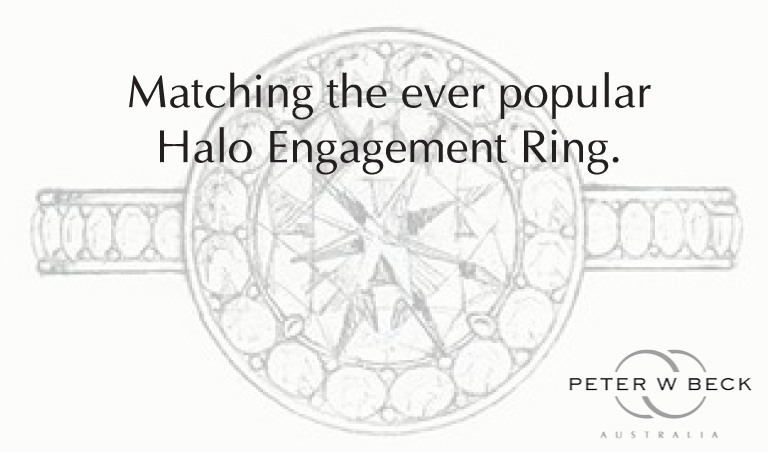 Either set to look square, round, or oval, these stunning engagement rings are easy to match with a Peter W Beck Wedding Ring.  Below are some of our classic diamond set Wedding Rings, proven to match this eternally stylish design.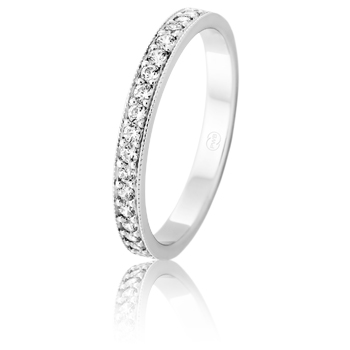 F3742 - Set with 20 x .01ct dainty brilliant cut diamonds, this fine wedder is only 2.5mm wide and sits snug against the flat side of the Halo engagement ring. It's thickness is flexible so can be made to match the thickness of the Halo engagement rings band.
This design also has a fine milgrain edge, which works beautifully for the Halo design made without a milgrain edge.
Its sister F3480 is made with the same diamond content but without milgrain if you prefer no milgrain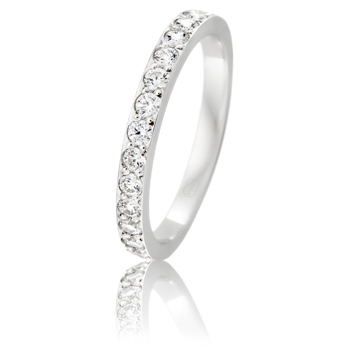 F3901 - Set with 15 x .03ct brilliant diamonds this 2.4mm wide Wedding Ring gives the option of a slightly bigger stone and therefore more sparkle, but keeping the narrow dainty look of a fine band.
With diamonds running right to the edge of the band, this design will frame the Halo engagement ring perfectly, giving a more diamond, less metal look.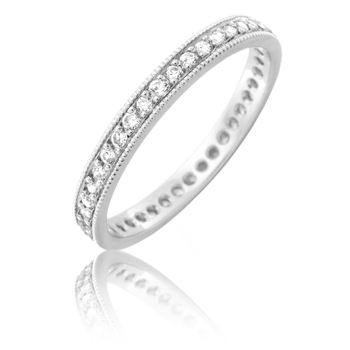 F3891 - Eternally sparkly, our eternity Wedding Ring is set with approximately 41 x .01ct brilliant cut diamonds. (Quantity varies with finger size)
Created with a milgrain edge to add extra detail, this Wedding Ring will sit flush against the Halo Engagement Ring at 2.5mm wide without adding too much width to the overall look.
Create the perfect look by putting one on each side of her Engagement Ring to perfectly frame your prized centre diamond.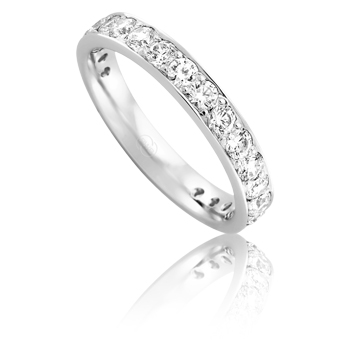 HR4087 - For the Bride who loves a lot of sparkle, this Wedding Ring is set with 20 x .05ct brilliant cut diamonds.
Sitting slightly wider than the bands above, this ring is 3.4mm in width. It is also made on a Half Round profile to feel slightly more rounded on the Brides finger.
Made to sit flush against the flat side of the Halo engagement ring, the thickness of this ring will suit a centre stone that sits a little higher.
Visit our website to see our full range of diamond set Wedding Rings.