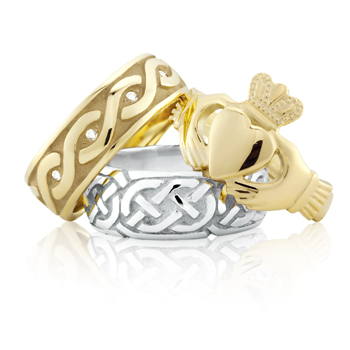 The original inhabitants of Europe in the pre-Roman period, the Ancient Celts, have long been recognised for their brilliant artistic style. Surviving examples of 'Celtic Art' merely hint at the consummate decorative skills of this ancient people. Descendants of the Celts have proudly kept the love for their art alive through the centuries.
Today the term 'Celtic Art' is applied mainly to abstract interwoven continuous patterns referred to as 'interweaving' or 'interlacing'. As this pattern has no discernable beginning or end it is believed to represent running water, fertility and the continuity of life.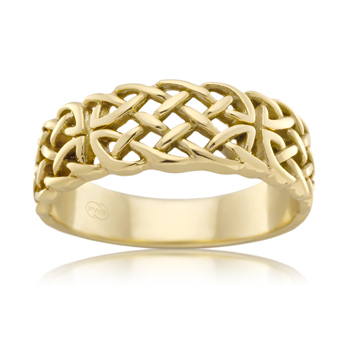 The meticulous spirals of 'Celtic Art' are thought to have an association with the power of the sun and the creative force of life and death. The use of Gold symbolises divine power, while the circular profile of a ring, fundamental in the shaping of 'Celtic Art' is an all-embracing form.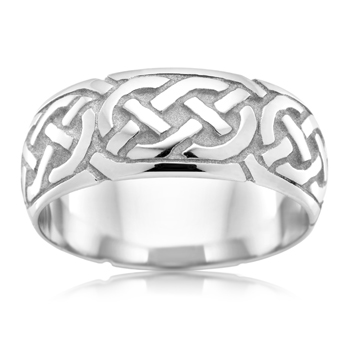 Our range of Celtic wedding rings include a collection of different interlacing patterns and claddah rings. All available in different metals and often in a variety of widths, we proudly offer our range as a tribute to the artistic style of the Ancient Celts.