Express Yourself
®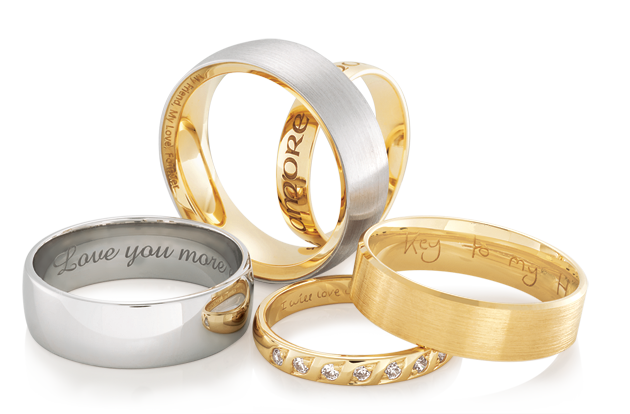 It's such a special moment when you say your wedding vows to each other on your wedding day, telling your partner how much they mean to you and that you want to spend the rest of your life with them.
Take the most special words from those meaningful vows and handwrite them inside your wedding ring with the Peter W Beck Express Yourself

service.

With advanced technology, Peter W Beck can take your handwriting and engrave it onto the inside, or outside of your wedding ring. You can take a special phrase or time in your lives together and immortalise it by engraving it onto your rings.

Choose from a selection of fonts, or alternatively use your own handwriting. Speak to your trusted jeweller about ordering your wedding ring with Express Yourself

.
Some popular engraving choices
the date you met
the date of your wedding
the place and date of the proposal
your pet names for each other
a personal quote or saying
Disclaimer: This service is only available on Peter W Beck products. Peter W Beck reserves the right to make slight variations to designs to suit engraving procedures. Designs are subject to approval by Peter W Beck. Express Yourself

is a registered trademark of Peter W Beck Pty Ltd.